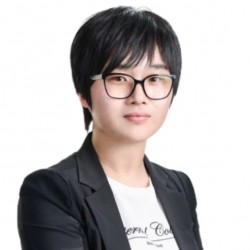 Connie 小宇
Director and Financial Advisor - Authorised Body : 762831 and FSP : 299126
Hi, my name is Connie Wang, director and founder of Prosperity Finance. I feel I'm a very lucky person because when I graduated from University, it was very difficult to find a job with a student visa (there was no open work visa back then). With my "Accounting" and "Information Management" double major degree and some luck, I secured a business analyst role with a major bank. I then moved into a lending role in the Commercial Banking segment as I found I preferred working with people and were passionate about helping people and experiencing the joy of reaching their goals with them. This was also one of the key reasons I declined a bank promotion opportunity and set up Prosperity Finance. I believe I can do more and offer more value to my clients by having a boutique finance brokering practice.

I have close to 10 years lending experience in residential lending, business and commercial finance. I get real satisfaction assisting my client's finance needs, the harder the better. Not only because I love challenges but importantly it's in my blood, and if I can provide a better solution which make my customers' lives better and easier, then the effort paid off.
Although I also have responsibilities to develop the business, I still really enjoy the financial advisor role as this is what's got me to where I am today and gives me great satisfaction if I can improve my customers lives for the better.
09 930 8999